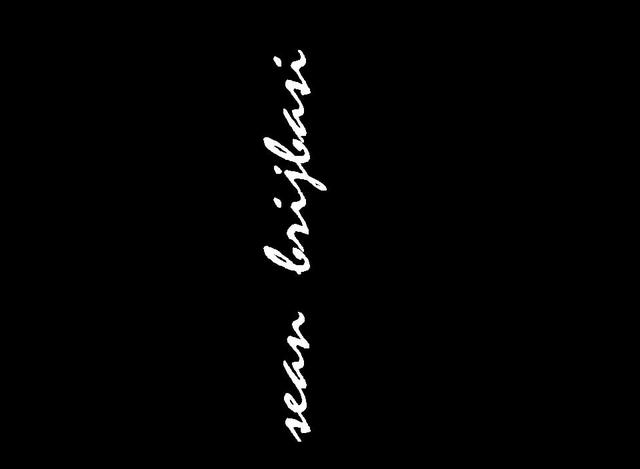 (©2004 entire contents copyright seanbrijbasi.com. all rights reserved.)

news

unpaper

new stories
to be published in the pretend genius press anthology "
Fish Drink Like Us
".  the book will be available in April 2006.
annihilation of the spectator
chosen as one of the top on-line stories of 2004 by
these people
launch party and book signing at the
Golden Flame
in the Washington D.C. metro area (Silver Spring) on June 10th from 6pm-8pm.
"I wanted something more than hush Gina. Gina didn't understand this. Didn't see the undulation in the surrounding pattern. I tried with numbers. I told her that there were more than zeroes. But she didn't see them.

I told her that on a certain day when old men were young they spoke of violins and from that time on spoke of violins until they were dead. It was beyond their manipulation. I wanted more than this. I wanted a shift. A stopping. An un-return. And then I made a mental list of all the things I no longer wanted to speak about..."

From the book 'still life in motion'