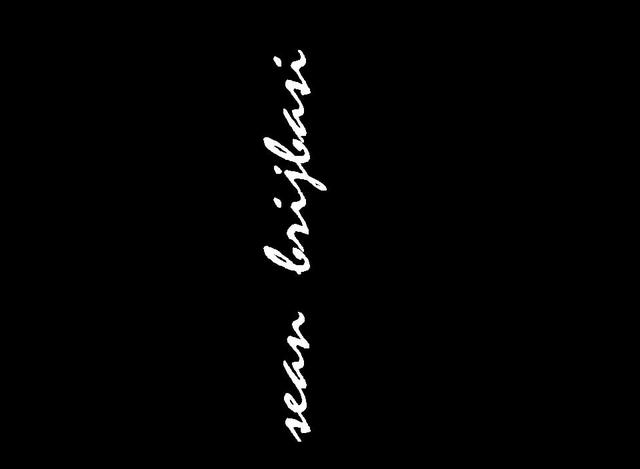 (©2004 entire contents copyright seanbrijbasi.com. all rights reserved.)

"oh bathsheba two words of house.

her dusty feet sprinkle golden surgical openings.

greta garbo is not my sister.

a door opens and i enter like someone who--he

sits in a chair, reading a book, unaware of my theme music, turning crispy pages back and forth, compromising passages.

greta plays with her toy boats.  she uses the rug as the ocean.  her sunlight pasted above a map of the medulla oblongata."

From the book 'still life in motion'