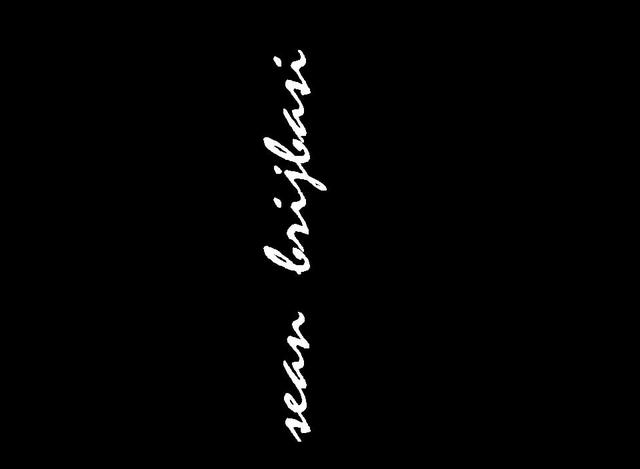 (©2007 entire contents copyright seanbrijbasi.com. all rights reserved.)

one note

symphonies

"Each fragment of Brijbasi's reality has the pregnant lack of connection that we find in dreams. He is able to assemble the dream states in evocative and poetic ways that give a wry twist to the human condition."

republished by pretend genius [press] with cover design by artist stratos fountoulis.  order copies here: 
order
. 
"The Emperor Napoleon Bonaparte often went to his mistress' apartment as what he called a bicycle (the old Corsican word for secret or two wheels).

'As a bicycle', he often said, 'I can mingle with the common folk and go unnoticed.'

And as a bicycle he was exiled to Denmark after Josephine mistakenly rode him to the market to buy some eggplants and a chicken. She leaned him against a fishmonger's stand, but his mistress was at the market also and thinking that Napoleon had come to rendezvous, hopped on his back and rode him to her apartment on Rue de Voltaire.

Tragically for Napoleon, Josephine arrived just as his mistress was in the act of dismounting him."

From the book 'one note symphonies'