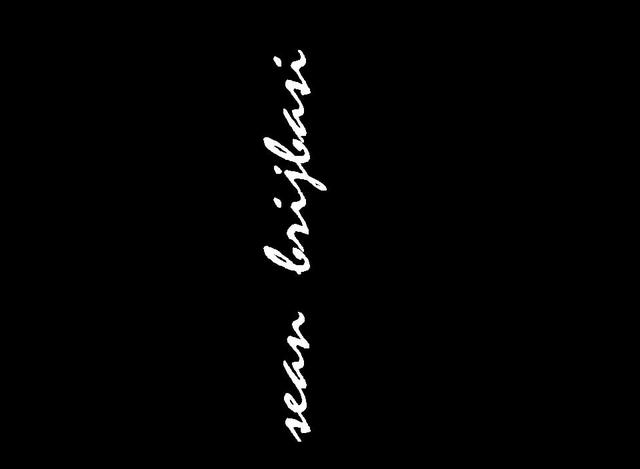 (©2009 entire contents copyright seanbrijbasi.com. all rights reserved.)

the unknowed

things

a collection of fictions

god 23 (she)

the unknowed things

when boys sleep

(viremia)

the history of imagining about blue horses

theophilus god

the purpose of green in the bikini machine shop

the last of the undressed children has run by

beth v. beth singular

drowning maria

observations on a future death

the world that destroyed the world

the drawer of owls

pumice

the elephant peed a lot where the lion died

box kite

contratone

we are the dogs

phonoplane

love letters from satan

ISBN:

978-0-9778526-0-4

172 pp

(
the unknowed things
is now available from
pretend genius [press]
.  get copies
here
. or purchase through
amazon
,
bn.com
, other on-line booksellers or from your local independent book-store.)
"Brijbasi is the poet of irrecoverables. The shadowy figures of his skeletal world have no faces and they would not accept epiphanies. They do accept absurdities and they revel in contradictions. Brijbasi carries this to a degree that naturalizes absurdities and contradictions. The result is less fiction than a display of the mechanics of fiction that focuses on the bare minimum of expected content. This austerity, however witty it often is, brings the reader to considerations of what reality might be like if we look at it closely and if it is, in fact, real."

                           --Midwest Book Reviews