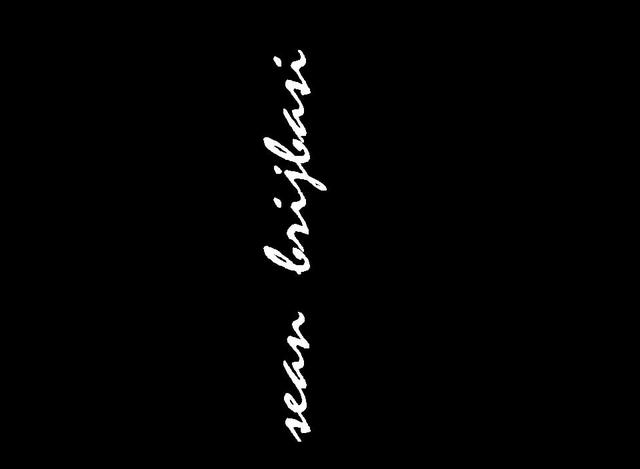 last updated: January 12, 2013











(©2011 and forever entire contents copyright seanbrijbasi.com. all rights reserved.)


"i write about little things, not big things.  so little, in fact, they might be considered nothings."

"i can get away with writing the way i do because i have nothing to say."

"blah blah blah (blah blah)."

about the book 'still life in motion'

"There are painters who put words on their canvasses these days, but you have turned the tables on them."

"Only in the last two days have I been able to recognize that if Sean Brijbasi did not invent a new technique, what he does is completely original.  Not only is it original, it's captivating."

about the book 'one note symphonies'

"precisely the kind of book that an independent publisher should be championing. Innovative and yet deeply intelligent, One Note Symphonies leans far more to the side of genius than pretence."

"(an) insistent attack on the ramparts of what we laughingly call reality "



the

dictionary

of

coincidences

volume i (hi)